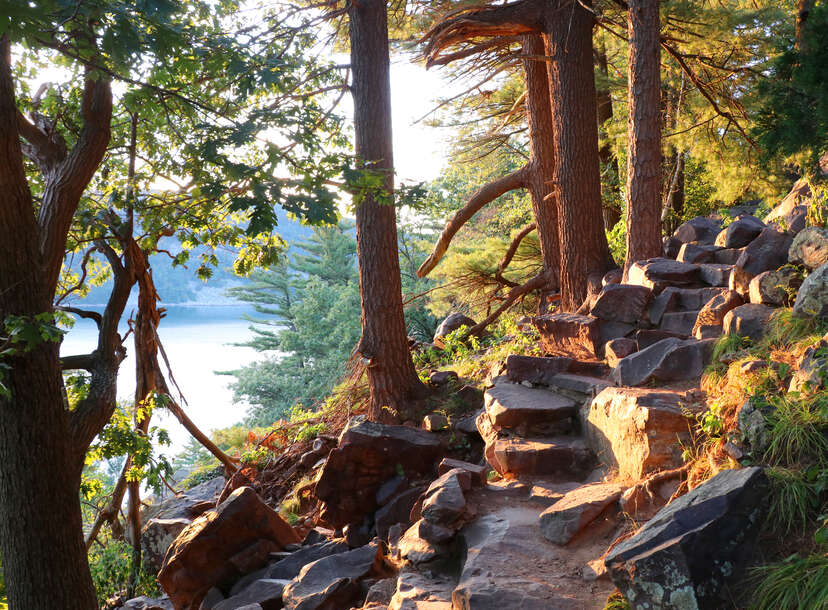 Memorial Day has almost arrived and the weather forecast is absolutely perfect for the Chicago area. Temperatures in the mid 70s will make for ideal camping conditions. Here are five parks within two hours of Chicago for great family camping.
Illinois Beach State Park – Illinois Beach State Park is only 60 miles away with a huge lakefront area along Lake Michigan. Swimming is the main recreation area here, but the park also has great hiking, birding, boating, and biking.
Starved Rock State Park – Starved Rock is two hours away from Chicago near the I-80 and I-39 junctions along the Illinois River. Several canyons and waterfalls are easily accessible through the park trails. There is also great fishing, boating, birding, and horse riding opportunities in the park. Matthiessen State Park is only a mile south along Illinois State Route 178, so if more trails and more waterfalls are needed this park would make an exciting side trip.
Richard Bong Recreation Area – Just over the Illinois border lies Bong Recreation Area. Have a bong in either the Sunset or Sunrise campground and enjoy the multitude of recreation opportunities in this park. It is possible to falcon and fish or fly model airplanes and swim as this park has an area set aside for everything.
Kettle Moraine State Forest – There is a Southern Unit next to Whitewater, Wisconsin and a Northern Unit just north of Kewaskum and like Bong there are a plethora of outdoor activities to enjoy in these two parks. The 1,000 mile plus Ice Age trail goes through both parks so backpacking is a major adventure travel option in both units. There are several campgrounds in both the north and south with lakes and swimming beaches for family fun.