There is a crisp chill in the air isn't there, which means fall is here and today
I
am going to talk to you about creating a fall layout using colors that are non-traditional!
I even threw in some daisies for fall!
Even though they are normally a spring/summer flower I decided to be completely non-traditional on my entire layout!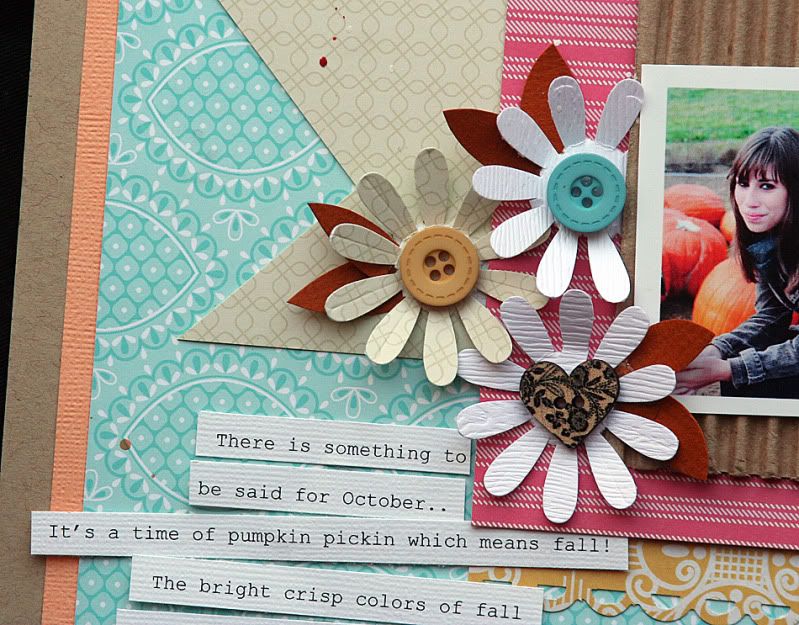 Remember don't limit yourself to using only fall colors during the fall time! Branch out and use colors or ideas that are just as rich as those but with an added twist!
Happy Fall!!!!